Archive for the 'Pajama Fun' Category
Friday, May 1st, 2015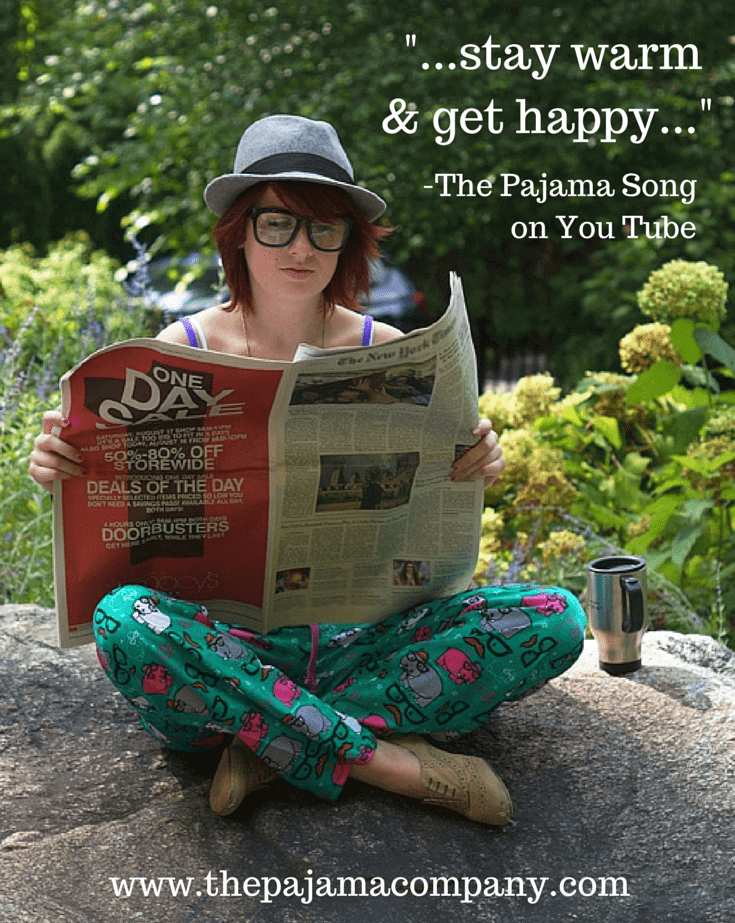 Need a pick-me-up or a mid day dance break?  The Pajama Company on YouTube is the place!
This is where we celebrate the happiness that comes from fun in pajamas. Watch, dance, sing, and join in the pajama party.
You won't want to miss "The Pajama Song", written and performed by Alex Badanes.  It's our fun, toe-tapping ode to pajamas!
Happy Friday!