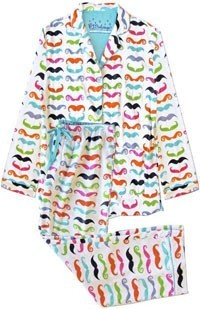 by Becky Boyd, The Pajama Company Editor
Working in your pajamas is a luxury.  In fact as I write this, I'm in my PJs and fluffy robe. I feel warm and cozy and as it turns out, my day has been very productive so far. I made myself a delicious cup of coffee with coconut milk, I have some classical music on, and my kitty is dozing beside me.
There are many people who find that feeling comfortable and relaxed helps them to do their best work.  I know it does for me.  When I used to get up and go work in a corporate office cubicle, I felt anything but creative. Gray walls, mediocre coffee, and a 9-to-5 mindset didn't spark much inspiration in me.  But now that I work from home, I have the freedom to work how I want and in the best way that serves me.
Some people will argue that working in your pajamas makes you lazy. But I don't agree. I believe that the reason why I work well in my pajamas is because I feel good in them. And in fact, it's one of the reasons why The Pajama Company was founded, because we believe that you deserve to feel good.  When you get down to it, it's what we're all really after, right?  We want to feel good.
One of the keys to working well in your PJs is to find just the right ones that make you feel good and that express your personality.  Whether they're flannel, silk, or cotton – footed or not – there's a pair that's just right to give you comfort and to help get your creative juices flowing!  And if you need to put on some lipstick with your jammies – go for it!  Remember, do what makes YOU feel good!
My personal favorite are the colorful mustache pajamas at the top of this post – so cute and fun! Here are some suggestions for fabulous work-worthy pjs…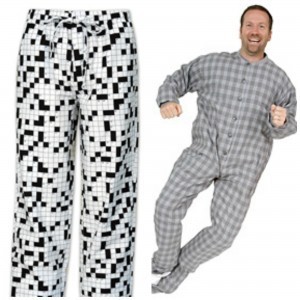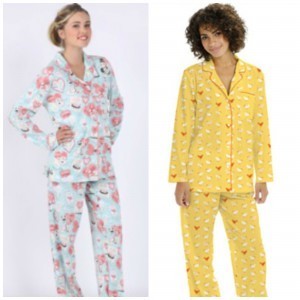 Now we want to hear from YOU – how do you do your best work?